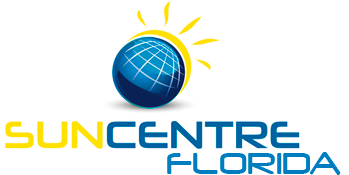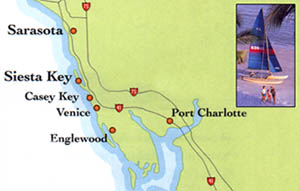 Sarasota is favoured by artists, actors and writers who consider it the cultural capital of Florida. It has a choice of theatres,
art galleries and districts, delightful boutiques, marinas of big boats and a resounding air of sophistication.

Downtown Sarasota is full of lively bars and restaurants, whilst the Quay caters for more expensive tastes.

The Sarasota area offers the beach lover over 35 miles of spectacular sandy stretches whilst golfers can pick from over 80 courses, with a variety of different terrains and ranging from beginner to Championship.

For the serious shopper, St Armands Circle is a must, spend the day browsing around over 130 stores, have lunch in one of a huge range of celebrated restaurants, you can even sunbathe in between shops.

Go surfing at North Jetty Park, take a tropical sunset cruise, relax in the warm mineral springs or take advantage of many other activities Sarasota has to offer for all ages.

A different world from Orlando, cultural Sarasota discovered once & remembered forever.